About us
Yoga, Meditation & Movement classes taught by Katie & Hazel from Cork & Clare.
WELCOME
We joined forces during the pandemic to help support each other as teachers, mothers and business women trying to survive in such uncertain times while continuing to support our yoga communities.
Our intention was to create an online yoga studio that had a diverse range of offerings, bringing you variety with two different teachers & their own unique style.
As well as our online library, we continue to teach in person classes in our individual communities while still coming together to offer workshops, events and retreats.
Outside of Yoga, we both love nature, hiking, sea swims, the human body, the workings of the mind, movement in all its forms, laughter, honesty, authenticity and community.
Contact us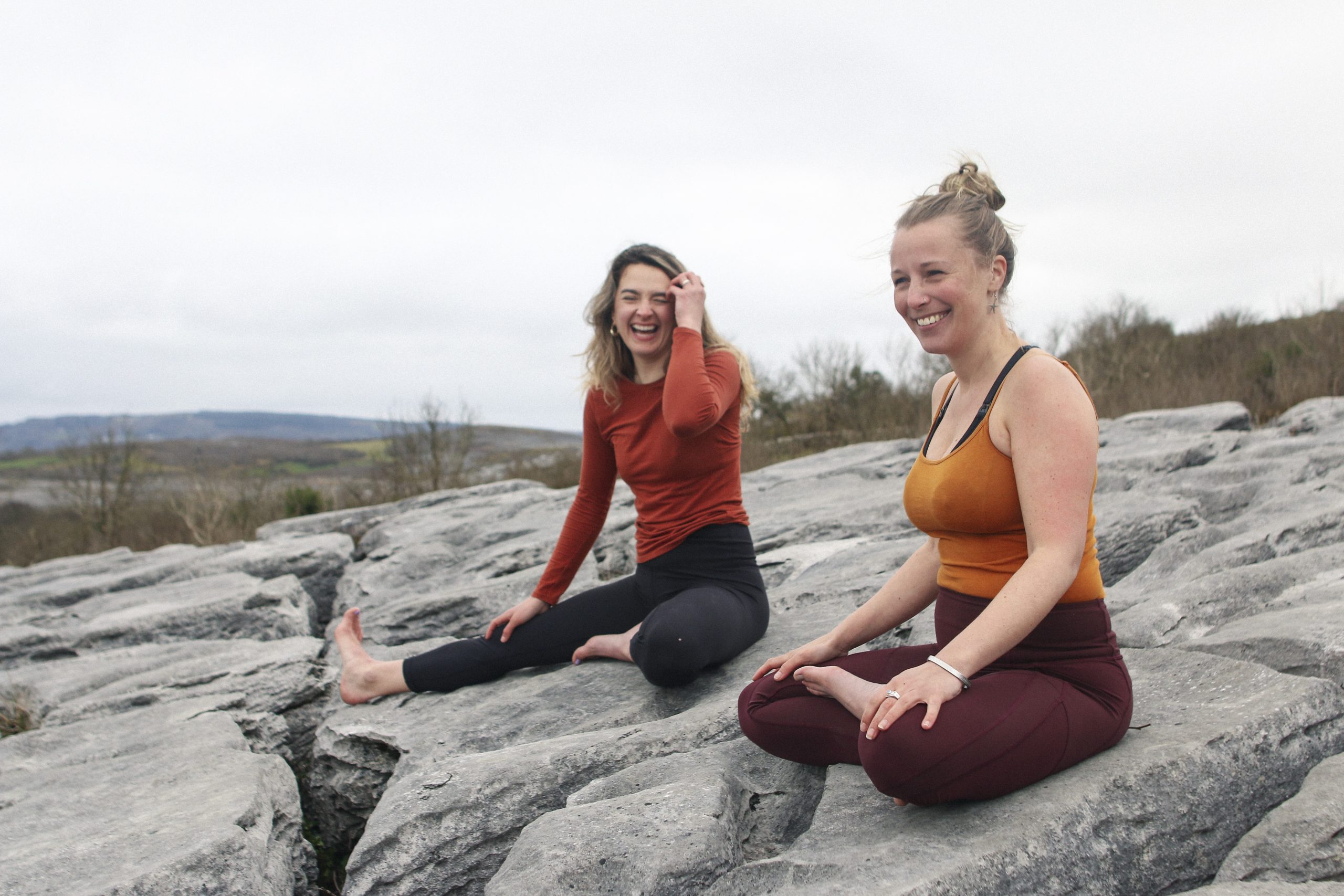 Meet Your Teachers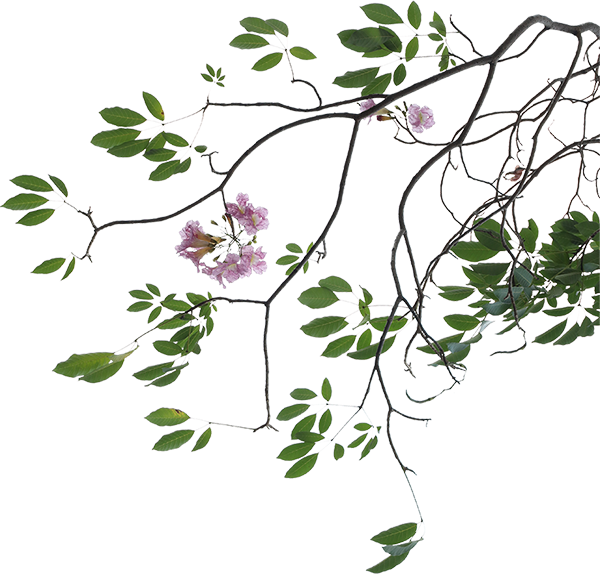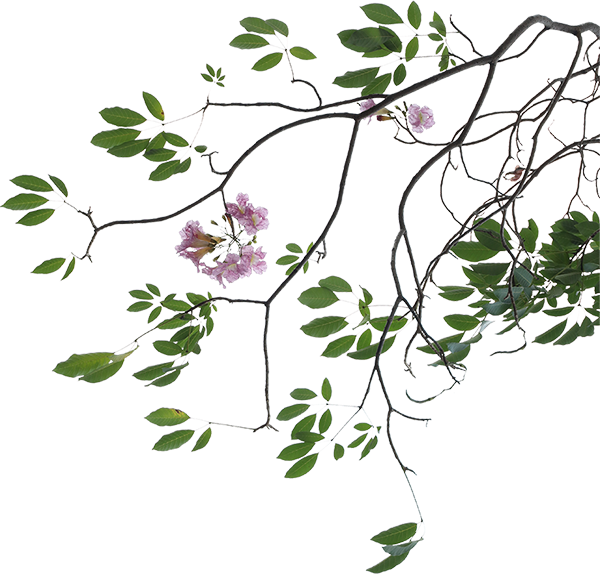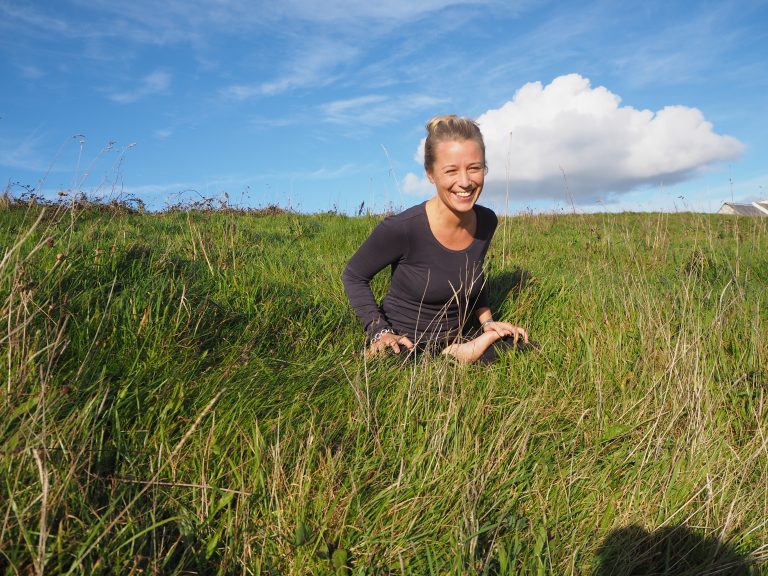 About
Katie Ahern
I was first introduced to yoga at the age of 16 but it was not until I was travelling Nepal after college, that I really discovered the true power of the practice. After what started as a three day meditation and yoga retreat, turned into three weeks and ultimately the beginning of a whole new chapter in my life.
I have a degree in Criminal Justice and my intention was to come home and take a masters in Youth Justice, as I saw myself working in rehabilitation but I ended up spending the majority of the next four years between India and Thailand studying yoga and Buddhism.
I completed my 200hr in Ashtanga Yoga with Tattva Yoga Shala in 2014, in Rishikesh India and shortly after began my teaching career in NewLife Foundation Thailand. A mindful recovery centre for people to learn ways to understand and deal with issues such as addiction, depression, anxiety and stress, based on Buddhist psychology and mindfulness. This year was hugely transformational for me.
My teaching has evolved so much over the years and while I love the magic of yoga, my classes blend a more scientific approach to movement and the body, I incorporate strength, mobility, vinyasa and mindfulness. I returned to Ireland and took a 300hr in Neuromuscular Yoga Therapy at the same time CorkLotus Yoga was born. I have studied Yin, Chinese Meridian Theory and Mindfulness with Josh Summers. I completed a course in FRC (functional range conditioning) with Dr. Andreo Spina. My Mentor Cecily from Yoga Detour has been a huge inspiration for my teaching as of late. I am recently after giving birth and have spent the last two years diving deep into all things wombman related. I feel very passionately about menstruation awareness and postnatal work, as I have been on a serious journey with both.
I believe that the breath is the connection for calming the mind and staying present in each moment, cultivating an awareness of every sensation, breath, feeling and thought throughout our practice. This allows us an opportunity into the nature of the mind and to begin to see patterns which initiate the transformation for change. For me, this is the real power of yoga and a theme that runs through all of my classes.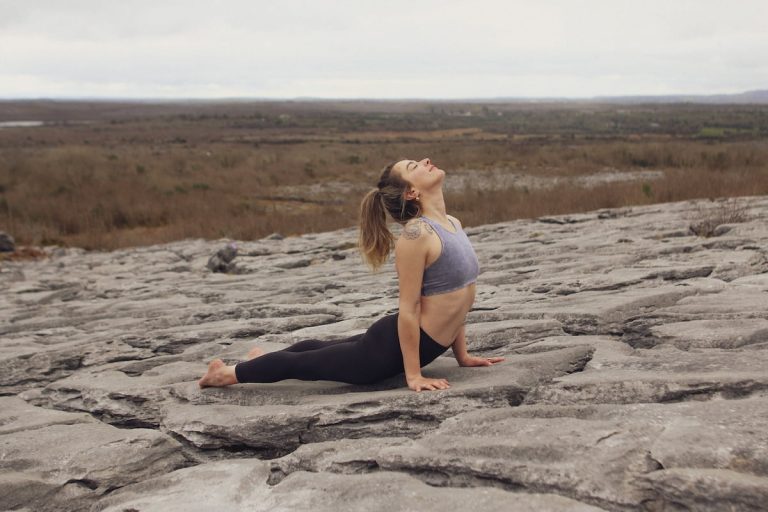 About
Hazel O'Sullivan
I attended my first Yoga class in 2010. It made me feel free, in my body & my mind. I remember feeling more myself than I had in years.
I pretty much decided that day that I wanted to be a Yoga teacher and spread that feeling to as many people as I could. My 200 hr TTC was in 2012 and had a strong focus on Ashtanga and Vinyasa Flow practices.
Soon after, I moved to Wellington, NZ where I continued an Ashtanga Mysore practice in a beautiful studio. I taught in studios across Wellington & in large corporations there too.
Since 2016, I have taught in Dublin & Cork. I have worked with and assisted some inspiring teachers along the way who have all shaped my teaching in some way or another.
My aim, as a teacher is to allow you to deeply connect with your body & mind. To not only learn Asanas (poses) but learn about yourself in the process. Yoga has taught me a lot about myself, my reactions, my unconscious thought patterns & habitual ways of being. Because of that awareness, I have learned (and am still learning) to make better choices for myself and lead a happier and more fulfilling life. I want to offer you the space to do the same.
I am also, now, studying in Cork to become a Psychotherapist. I want to eventually amalgamate both yoga and therapy and be able to host retreats, workshops and classes with a deeper dimension to them.
I now love teaching a combination all that I have learned over the past 10 years.
My classes are lighthearted with a focus on embodiment, self awareness & breath.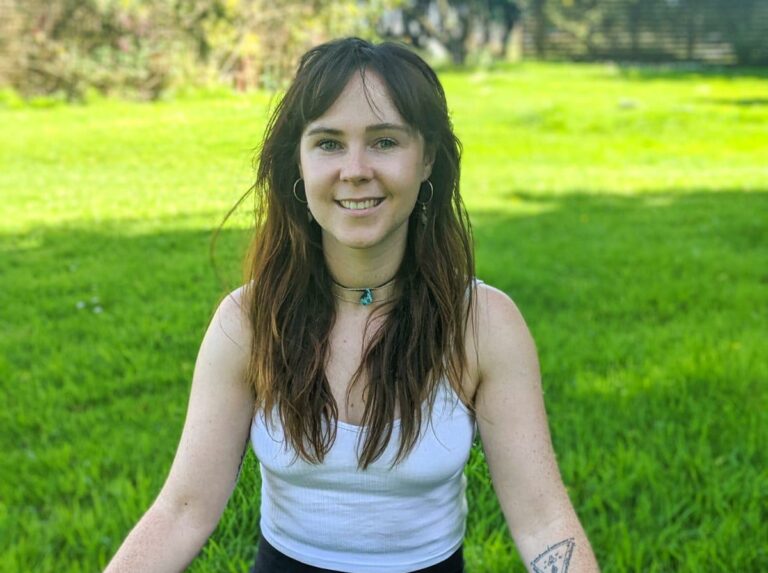 About
Sarah Hagan
Sarah is a yoga teacher, chef, & herbalism and yoga therapy student. She has been on a continuous, ever-evolving journey with yoga for the past 11 years. Sarah previously led retreats at the Cliffs of Moher Retreat Centre and is now teaching at Common Knowledge in Co. Clare. She has a deep connection to Nepal and now runs yearly yoga and trekking retreats to the Himalayas.
As a biochemistry graduate and current yoga therapy student, Sarah is very interested in the profound healing powers and chemistry-altering effects that breathwork, conscious movement and mindful meditation have on the body, mind and psyche.
Her classes are alignment focused, peppered heavily with breathwork, with strong feminine undertones. She weaves elements of softness, surrender and connection into her classes to ensure a nurturing space is created in which students can explore their true potential while heightening their self-awareness.